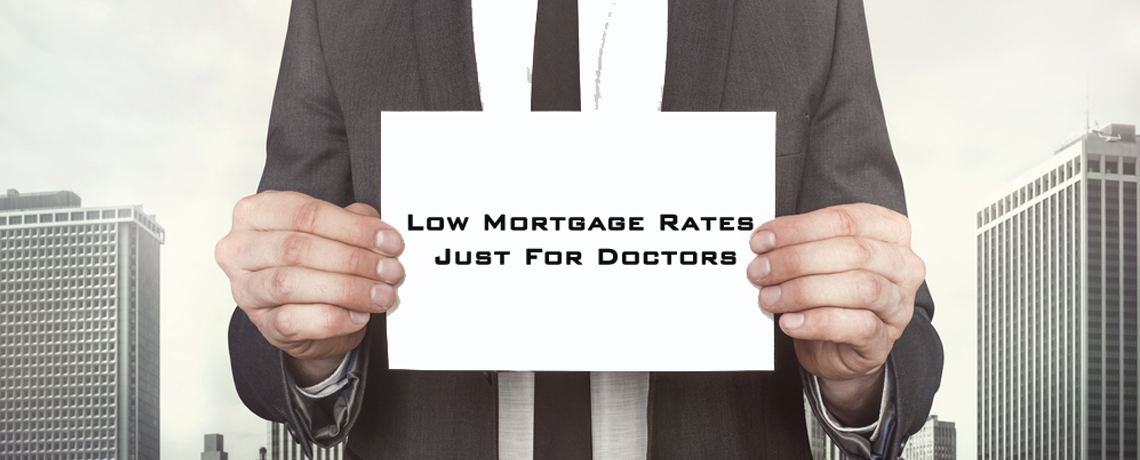 Introducing the best Doctor's Mortgage Loan Program in the Country:
Did you know there are special mortgage programs created just for Medical Doctors and Dentists even if you have a lot of student loan debt? Its true. And, we have the best program in the country. We have researched the competition. They simply cant touch our rates. They cant come close to our service or experience.
1. The Guaranteed Lowest Rates in the country!
We put our money where our mouth is. If you can find a lower rate anywhere, we will pay you money.
Check out our guarantee rules and requirements HERE
2. Why put 20% down when you only need 5%?
If you are looking to buy a million dollar home, would you rather use $200,000 of your savings in a down payment or $50,000? Because you are a solid risk, lending underwriting requirements will allow you to only put down 5% of a home purchase of $1,000,000. And if you want a $2,000,000 you would only need 10% down.
3. No PMI
What we are able to do is make adjustments to the debt calculations and put more emphasis on your future earning potential. This saves you thousands over the life of your mortgage.
4. Close on your home up to 60 days prior to new employment start date
What could be better than moving to a new city, starting that fabulous new job and going home to a house you already purchased? Relocating is a breeze.
5. Employment contract as proof of income
Talk about easy qualification. Simply show us your employment contract and you are immediately approved.
6. Doctors are eligible upon Medical School graduation
Since you are officially now a Doctor, you should officially also be a homeowner. Medical professions that are eligible include Residents, MD, DDS, DMD,OD, DPM and DO
7. Loan officers that specialize in only working with Doctors
We only work with doctors. We know what we are doing. We know what to ask for. We are professionals.