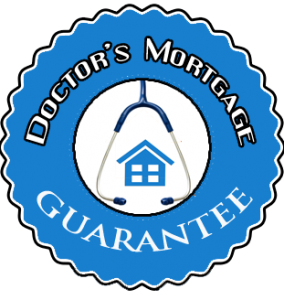 We Guarantee to have the lowest mortgage doctor, physician and dentist rates in the country!
We have done the research. No mortgage company in the country has lower mortgage rates than we do. We GUARANTEE IT!
We are so confident that we encourage you to try and find a lower rate. In fact, we will pay you if you can do it. Anyone can tell you they have the lowest rates in the industry. But, is anyone willing to put their money where their mouth is? Prove it to yourself. You owe it to yourself to see if you are getting the absolute best rate possible.
We will pay you
$200

CASH if you can find a better rate.
We Offer Mortgages Specifically Designed Just for Doctors, Physicians and Dentists
If you are looking for a Jumbo, Non-conforming, Mortgage AND you are an MD, DDS or DMD, we need to talk. Even if you currently hold significant student debt, we want to help you. We are Doc Mortgages.com. We are the nations leading originator of mortgages especially designed for Doctors and Dentists, just like you. Our mortgage brokers are licensed in all 50 states. We guarantee to offer the lowest rate available. Whether you are a new graduate or have an established practice, we can get you in the house you want, today.
Mortgages Designed Just For Doctors and Dentists
We dare you to find a better rate.
5% down on $1,000,000 and 10% down on $2,000,000
NO PMI – more money in your pocket
School Debt = No problem
Browse our website. Send us an Email. Request a quote.
Or, simply call us. (314) Dr Loan5 (314-375-6265)