Take Our Doctor's Mortgage Challenge
We are so confident that we encourage you to try and find a lower rate. In fact, we will pay you if you can do it. Anyone can tell you they have the lowest rates in the industry. But, is anyone willing to put their money where their mouth is? Prove it to yourself. Take our Doctor's Mortgage Challenge. You owe it to yourself to see if you are getting the absolute best rate possible.
We Guarantee to have the lowest mortgage rates in the country!
No mortgage company in the country has lower mortgage rates than we do. We have done the research so we can 100% GUARANTEE IT!
We will pay you $200 CASH if you can find a better rate.
Send us your same day good faith estimate and if we do not beat your rate, we will pay you $200. Show me any other lender willing to do that.
Dont want to play but still want to know how low our rates are? Call us at 314-Dr Loan 5 (314-375-6265). You will have to leave us a message but we will return it promptly.
You owe it to yourself to find the lowest rate possible!
FINE PRINT RULES:
Email or call us when you are looking to take the challenge. We will look for your good faith estimate. We must receive it before close of business day (3:00 PM eastern). Do not email it to us in the middle of the night and expect that rates haven't changed over night. There is a reason you LOCK in your rate. The rates fluctuate, sometimes daily. You will need to give us 2 weeks to send you our $200 check.
EVEN FINER PRINT:
We are not stupid. We have no intention of losing. Seriously, what kind of business model would we have if we were constantly paying out rate losses? We monitor our competition and know where we need to be rate-wise. And, its a win-win for both of us. You get the lowest rate and we get to be your provider for life.
Take our Doctor's Mortgage Challenge. You have nothing to lose and everything to gain. Its simple. And best of all, it doesn't cost you a dime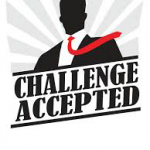 Click on this link and let us know the "challenge is accepted".
or complete this form and we will tell you over the phone or exactly how much we can save you.